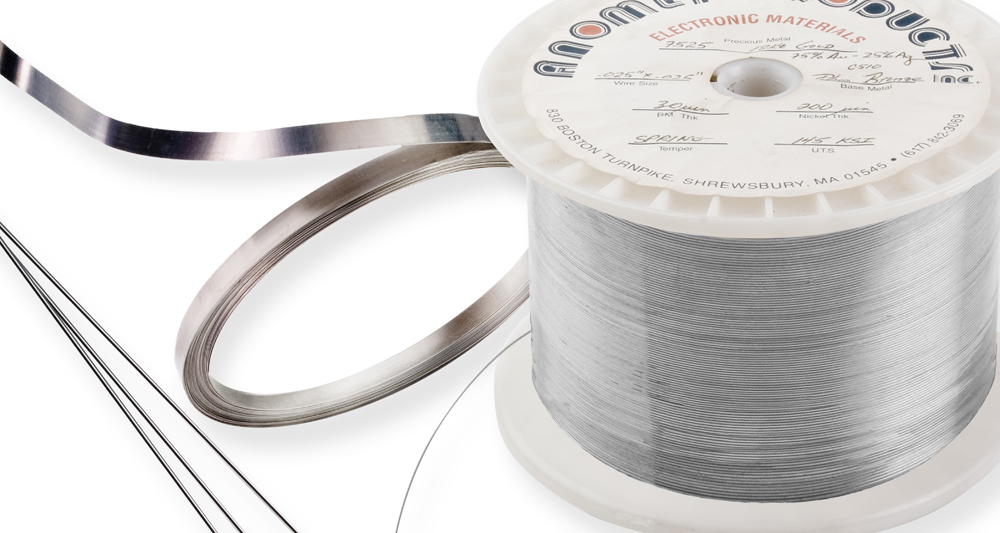 Anomet's clad molybdenum wires feature excellent oxidation and corrosion resistance in a variety of harsh thermal and corrosive environments. Available in Platinum Clad Moly and Nickel Clad Moly. Anomet's clad moly wire utilizes a unique process which bonds two wrought metals together using no plating or deposition techniques. The results are a product with superior ductility, formability and weldability.
The clad molybdenum wire is an alternative to solid wire and is capable of withstanding temperatures up to 1,200°C depending upon the material and application.
Applications include high vacuum devices, components for furnaces and sensors and investment casting pins.
Anomet Clad Moly products are available by spool, coil, or by straight length.